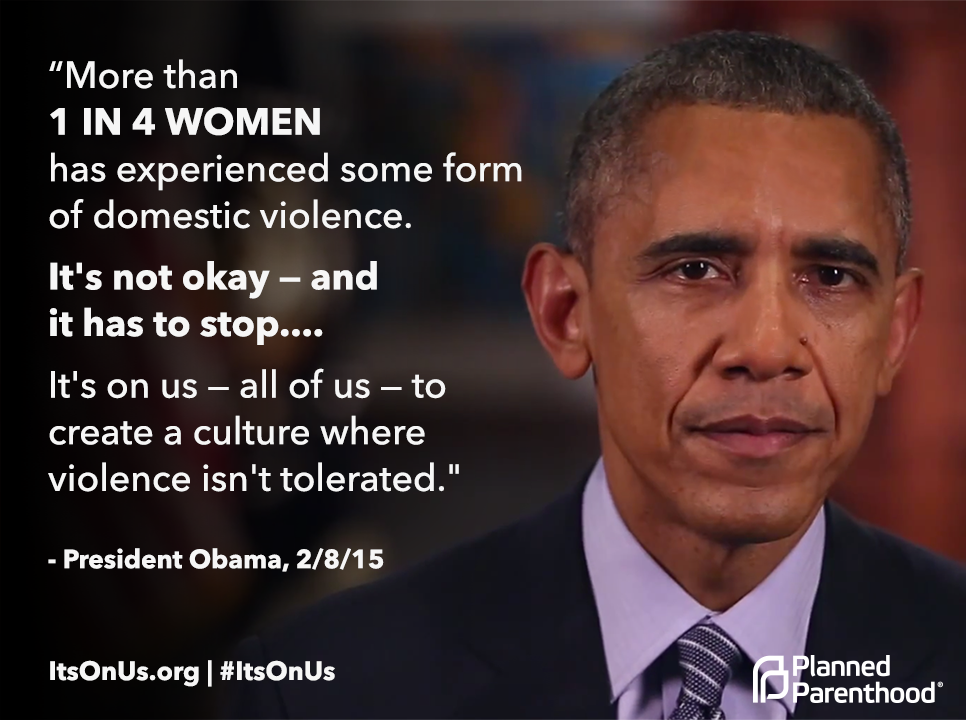 Was anyone else stunned to see President Obama's message on the 2015 Grammy's last night?
I was also pleasantly surprised to see a beautiful young woman share her story of survival of domestic violence on the Grammy's following President Obama's Itsonus message.  She talked about how her mother supported her to seek help from a domestic violence agency and how they helped save her life.  She shared a powerful personal story about the difference between love and abuse.
Itsonus.org is a new media campaign to ask people to make a personal pledge and commitment to identify and act to stop sexual assault and violence against women and men.
Speak up.  Step in.  Take a pledge.  We can all make a difference.  Its On Us!