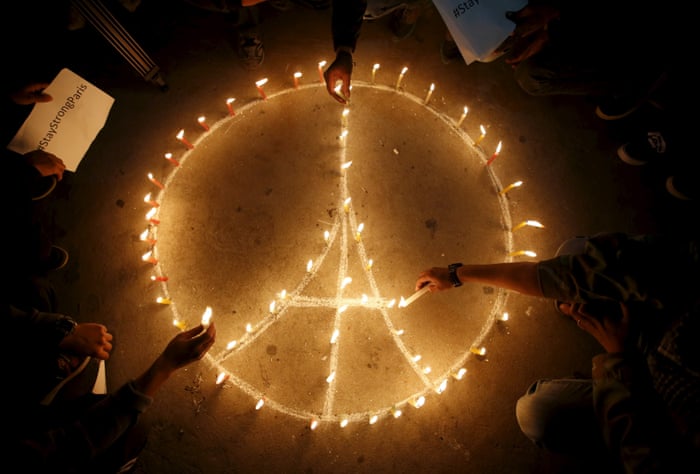 According to the United Nations, Syrians are now the world's largest refugee population.  11 million Syrians have fled their homes in a country of 22 million people.  More than 250,000 people have died since the violence broke out in Syria in 2011.
Is shunning refugees the answer to combating terror?  One could argue that fear is the response the terrorists hope they have achieved after a series of attacks including the coordinated attacks in Paris, Beirut and a Russian plane crash in the Sinai Desert.
President Obama called it "shameful" in response to the American Governors who want to keep out Syrian refugees, who themselves are fleeing persecution and violence.  How many of us are children of immigrants?
Do we abandon our American ideals as a welcoming and safe haven and cave in to isolation and fear?  How do we have an effective global response to combat terrorism and hold on to our values of compassion for those who are most vulnerable?
How do we spread the values of democracy, diversity and peace rather than allow the terrorists to win the marketplace of values and ideals?  This is a global problem and needs a thoughtful global response.